"It's the same three chords and the truth. That's what I learned in my lifetime."
Gary Rossington from Rolling Stone
  Bringing a combination of over 100 years of classic southern rock music mixed with soul, blues and country, both Hall of Fame legends, ZZ Top and Lynryd Skynyrd made a stop during the current leg of their Sharp Dressed Simple Man tour on Thursday August 24, 2023 at CMAC in Canandaigua, NY.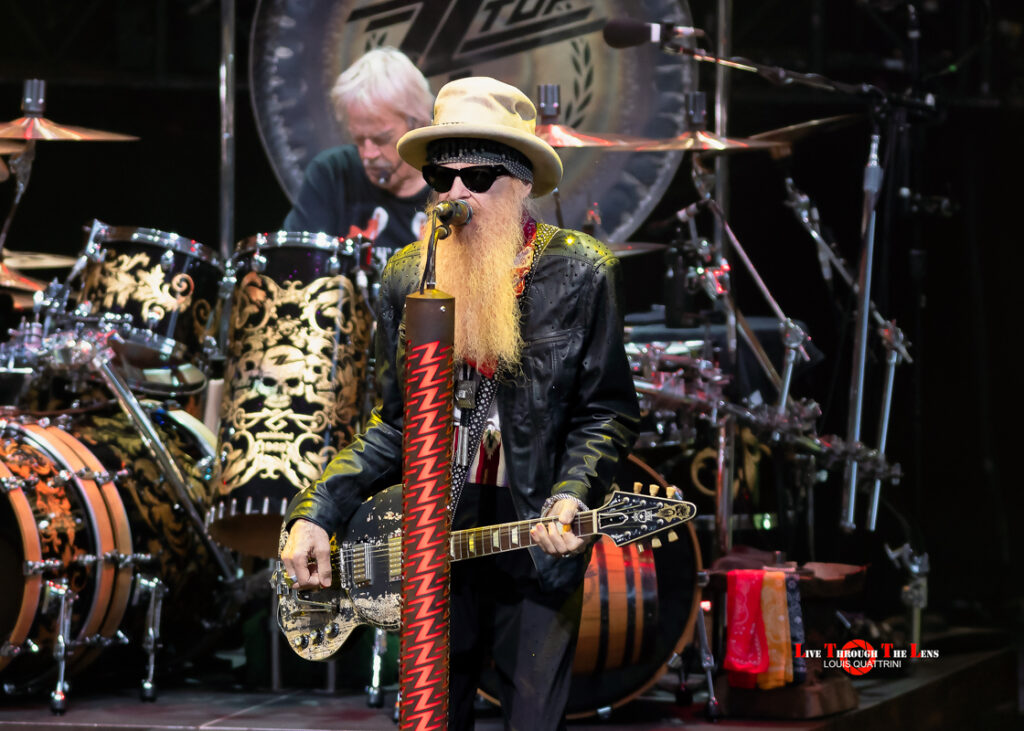 On a warm summer night in upstate New York, both Rock & Roll giants performed for their diehard lifelong fans who have been listening to their music since their inception over fifty years ago. ZZ Top formed in 1969 and had become the longest-running band with an unchanged lineup in the history of popular music until the death of long time bassist Dusty Hill in 2021. Hills long time guitar tech Elwood Francis has replaced him per Hill's wishes. Guitar virtuoso Billy Gibbons on lead vocals and guitar as well as drummer Frank Beard remain steadfast and entertaining as always. Despite the loss of Hill 2 years ago, ZZ Top remain consummate musicians and entertainers. They remain as popular today than ever with their songs, stage antics, humor and matching outfits and guitars. Elwood has become well known for bringing his 15 string bass out on their opening number "Got Me Under Pressure."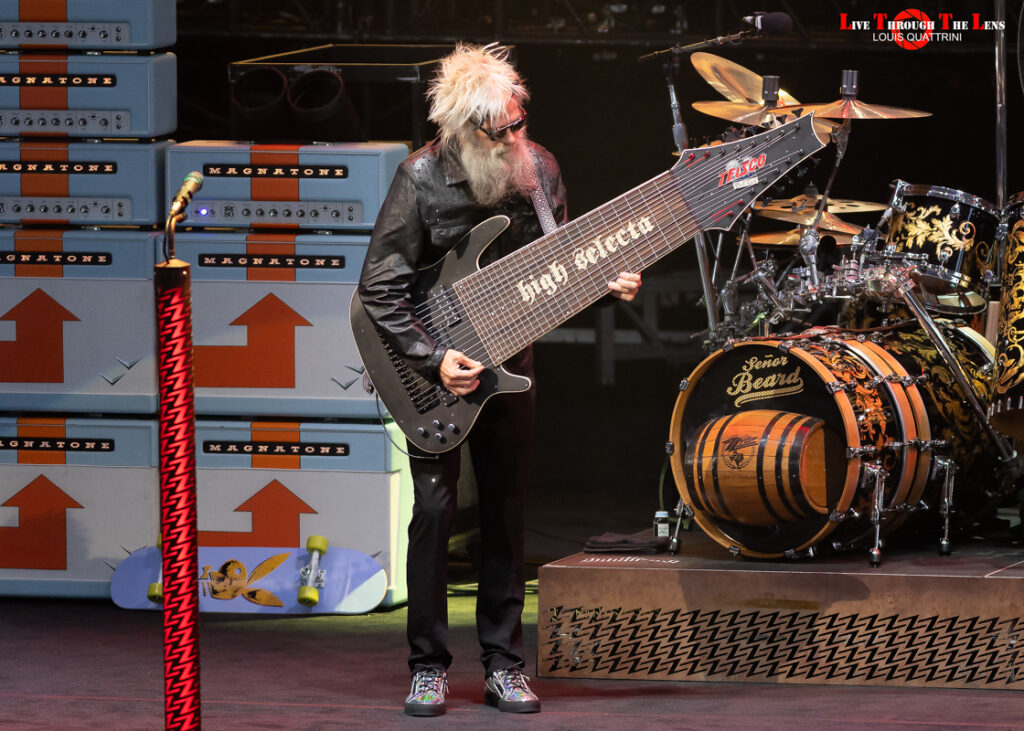 Following opening act The Curt Towne Band, ZZ Top kicked off the night a little after 7:30 pm opening with Got Me Under Pressure, I Thank You, and Waitin' for the Bus. 'That Little Ole Band' from Texas wasted no time bringing their distinctive sound to the exhilarated audience. Their 16 song set list included 80's mega hits from their 1983 Eliminator album "Legs," "Sharp Dressed Man," and "Gimme All Your Loving" as well as classics such as "I'm Bad, I'm Nationwide," "Just Got Paid," and "La Grange."      
ZZ Top left the crowd in high spirits as they anticipated the co headliner Lynyrd Skynyrd to talk the stage.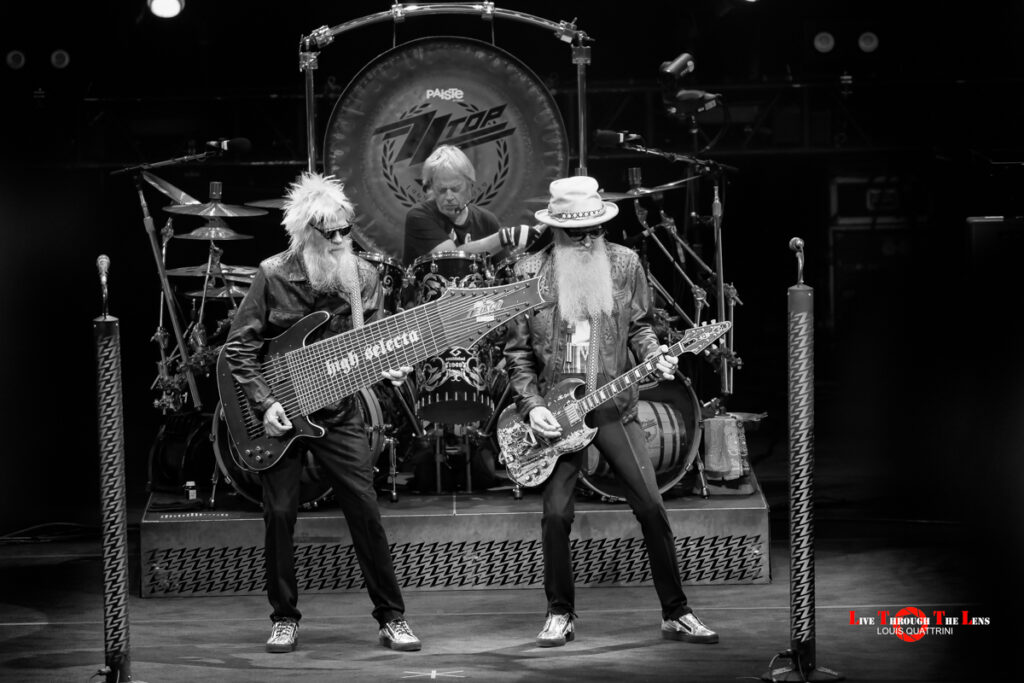 After suffering the major loss of original founding member and guitarist Gary Rossington in March 2023, it is no surprise that Skynyrd dedicated its show in remembrance of and payed tribute to all their past members over the years. After announcing this historical tour in December 2022 and being no stranger to loss, Rossinginton's passing left another huge void to fill in Skynyrd's lineup. Filling his monumental shoes is founding member of 1990's rock group Brother Cane's Damon Johnson.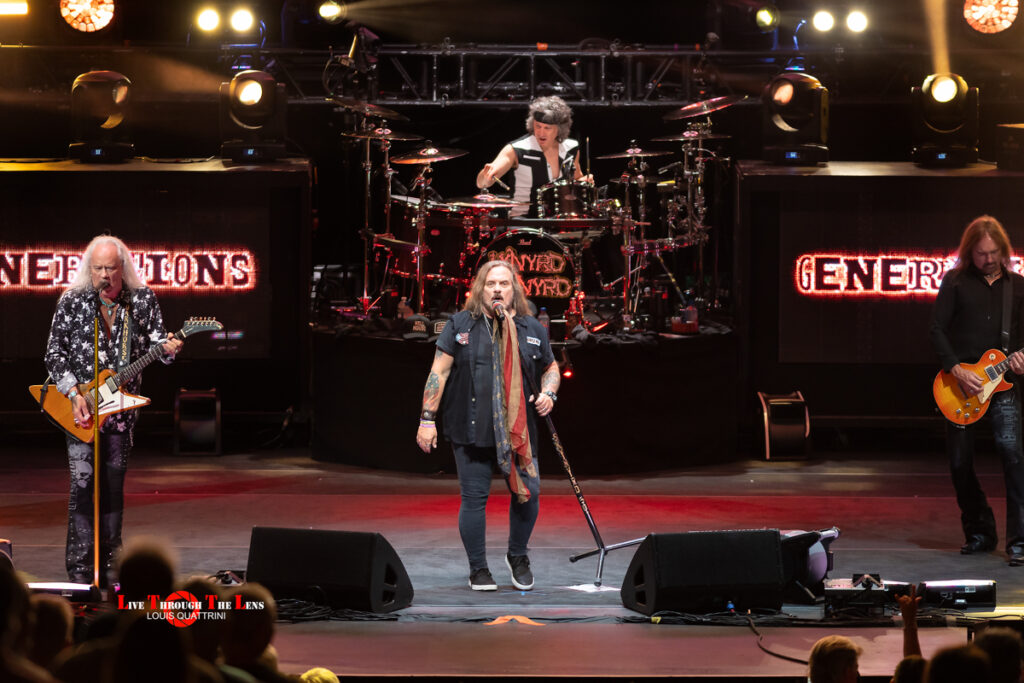 Make no mistake however Skynyrd fans are true Skynyrd fans and they are all about the music, history and legacy of the band from its founding members to its long time current members including legendary front man Johnny Van Zant. Van Zant is the younger brother of founding member and lead singer Ronnie Van Zant who along with several other members of the band were killed in a plane crash on October 20, 1977. Also on tour was guitarist and vocalist Rickey Medlocke. Medlocke who recorded with the band in the early days from 1971 to 1972 then left to front the Southern rock band Blackfoot, rejoined Skynyrd in 1996 whom he continues to tour and record with today.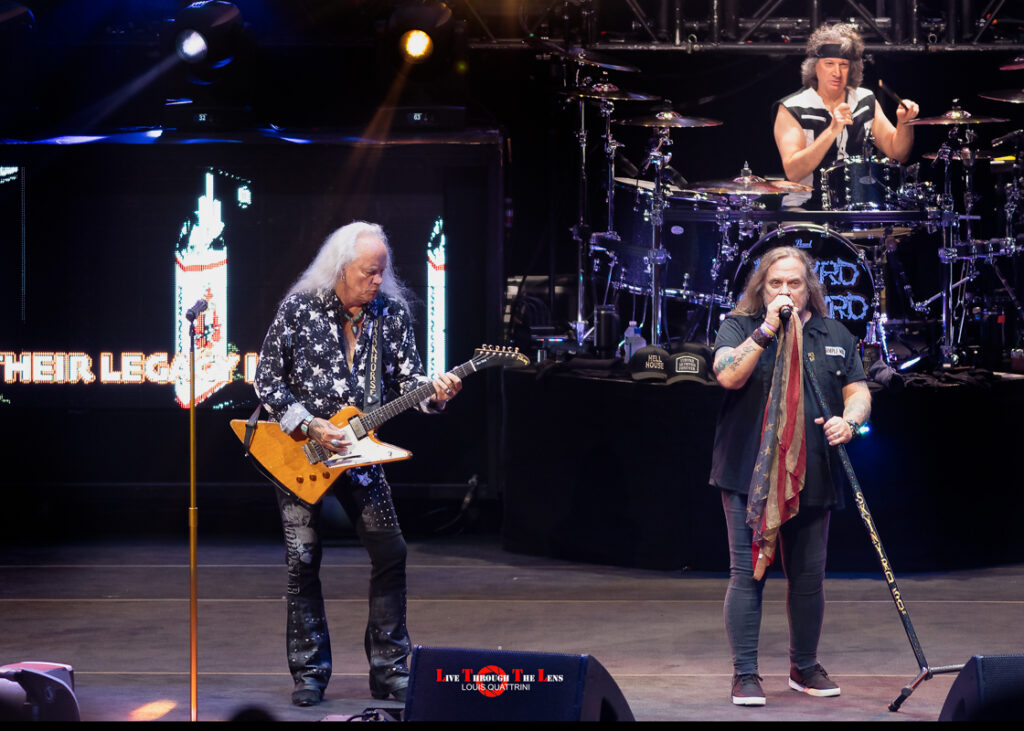 Lynyrd Skynyrd kicked off the second half of this co-headliner show at 9:30 pm opening with "Workin' for MCA," "Skynyrd Nation," and "What's Your Name." The crowd erupted again as Skynyrd belted out all their foot stomping, driving Southern rock classics in their 15 song set such as"Whiskey Rock-a-Roller," "Saturday Night Special," and "Gimme Back My Bullets," as well as iconic ballads "Tuesdays Gone," "Simple Man," and of course their biggest tribute tune of all time "Free Bird" as their encore.  
It almost seems as if the name Lynyrd Skynyrd in itself is synonymous with tribute, legacy and timelessness as the music resonates through time and space and will live on forever. Lynyrd Skynyrd is alive and present. This was no more apparent than from the love and thundering applause and ovation they received from their fans at CMAC.