FOREIGNER TAKES NEW YORK STATE FAIR BY STORM
CHEVY PARK ~ AUGUST 23, 2021
"Musicians don't retire; they stop when there's no more music in them." ~ Louis Armstrong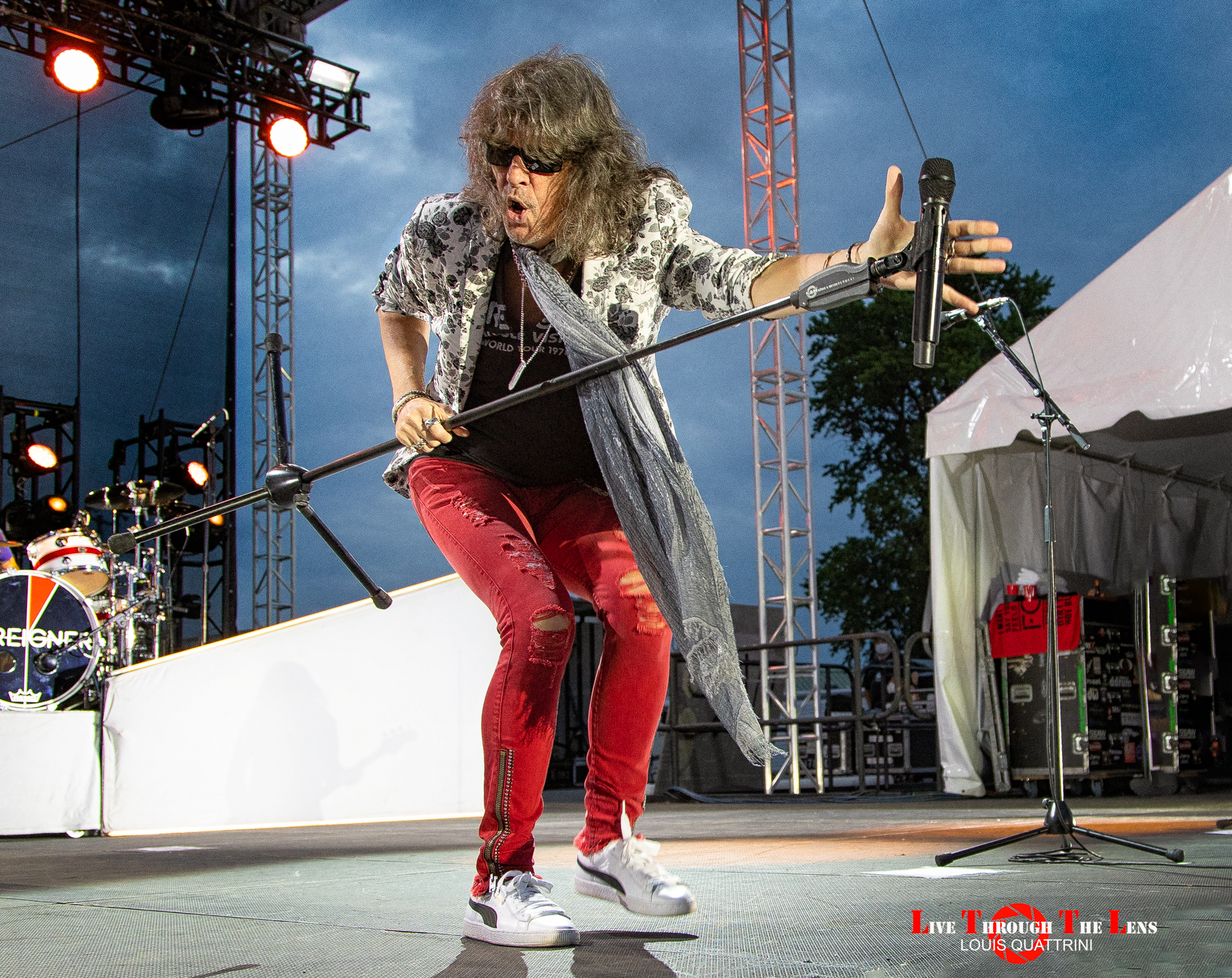 KELLY HANSEN
Renowned classic rock band Foreigner made a stop Monday night to the Great New York State Fair in Syracuse, NY on part of their current 6 week summer tour. Foreigner drew the largest crowd to date to the NYS Fair's new Chevy Park with over 21,000 fans. The concert attendees, many who started arriving before 6 pm to grab the best seats in the house were certainly more than entertained by the popular 1970's and 1980s rock band. Foreigner, know for their many hits including "Cold As Ice", "Urgent", "Hot Blooded", "Waiting For A Girl Like You" has been around since 1976. Their self titled debut album hit the stores in 1977. Foreigner has gone threw some line-up changes in the last several years, but there is no mistaking the music; And Foreigner brings it, night after night with enthusiasm, energy, drive and sound that keep the eager fans wanting for more. Those in attendance for the Chevy Park performance ranged from young to old as Foreigner keeps building their fan base with the timeless music and impressive show they put on each night. The music and classic hits sounded better than ever led by Foreigner frontman Kelly Hansen, who has been with Foreigner since 2005. The current line up consists of Hansen on vocals, Jeff Pilson on bass, keys, vocals, Bruce Watson on guitar, Michael Bluestein on all things keys, Chris Frazier on drums and newcomer Luis Maldonado on guitars. Mick Jones, the only original and founding member of Foreigner is still going strong. He does not necessarily play each and every show or the entire set, however he still makes his appearance at many shows and the Foreigner fans go wild when he steps out on the stage.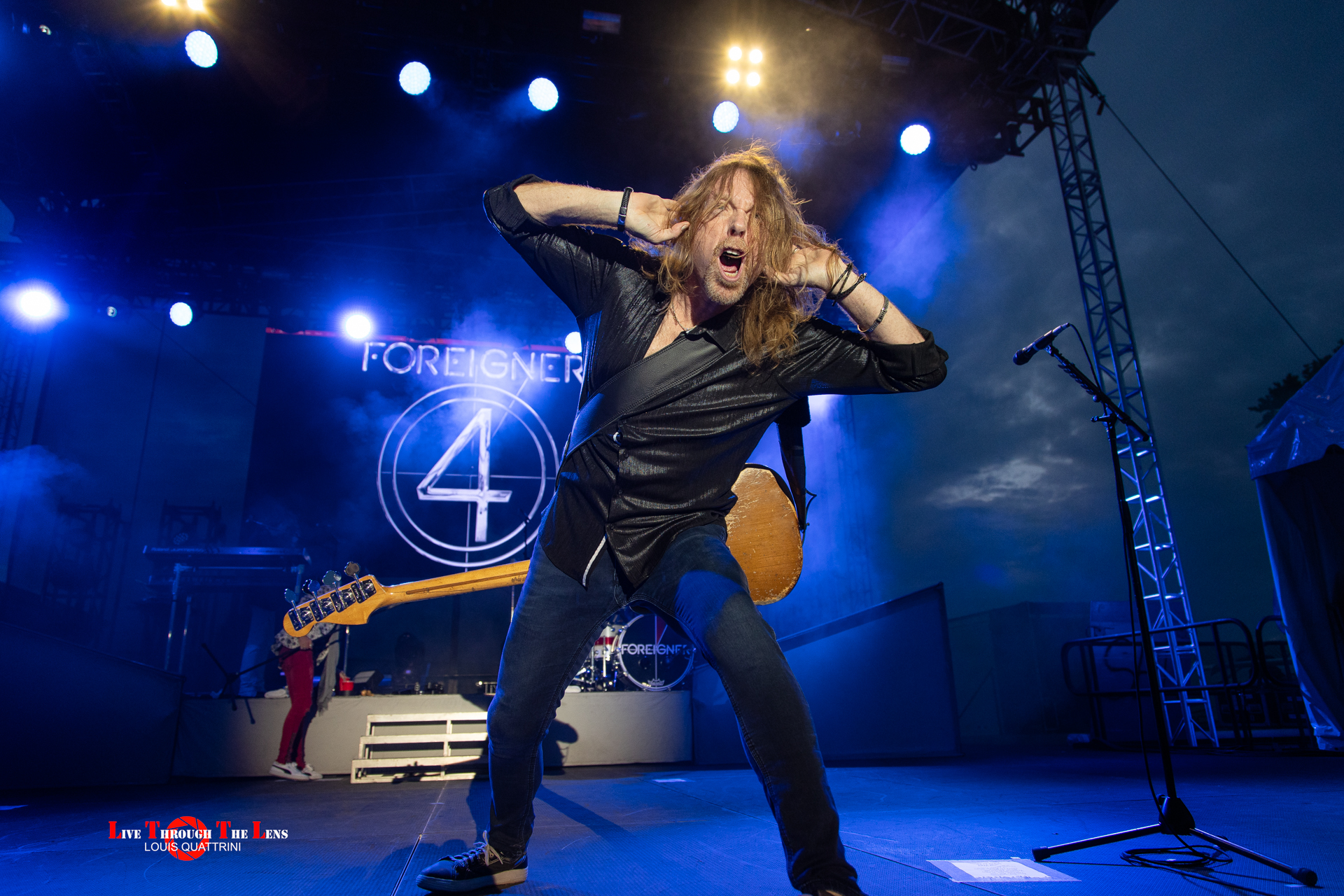 JEFF PILSON
Foreigner kicked off their nearly 90 minute set opening with "Double Vision", followed by "Head Games", and right into "Cold as Ice" from the debut album, which featured ex-Dokken and Rockstar legend Jeff Pilson. These 3 songs back to back were more than enough to get the 20,000 plus fans on their feet and screaming. There wasn't a bad seat at the new outdoor Chevy Park venue and the sound was amazing and clean coming through the Chevy Park sound system. Foreigner slowed things down a bit with "Waiting For A Girl Like You" next. Hansen was ever the entertainer interacting with the crowd often, wooing the fans, especially the ladies and hamming it up on stage introducing his band mates. After the departure of long time multi-instrumentalist Thom Gimbel in March 2021, I was curious who would take on the saxophone duties on songs like "Urgent". This is where keyboardist Michael Bluestein comes in. He came out with a pretty killer keytar sax solo on "Urgent". There was not a slow or dull moment throughout the set, whether it was the spot on music, to the antics or the amazing water splashing drum solo the energy was there all night long.
BRUCE WATSON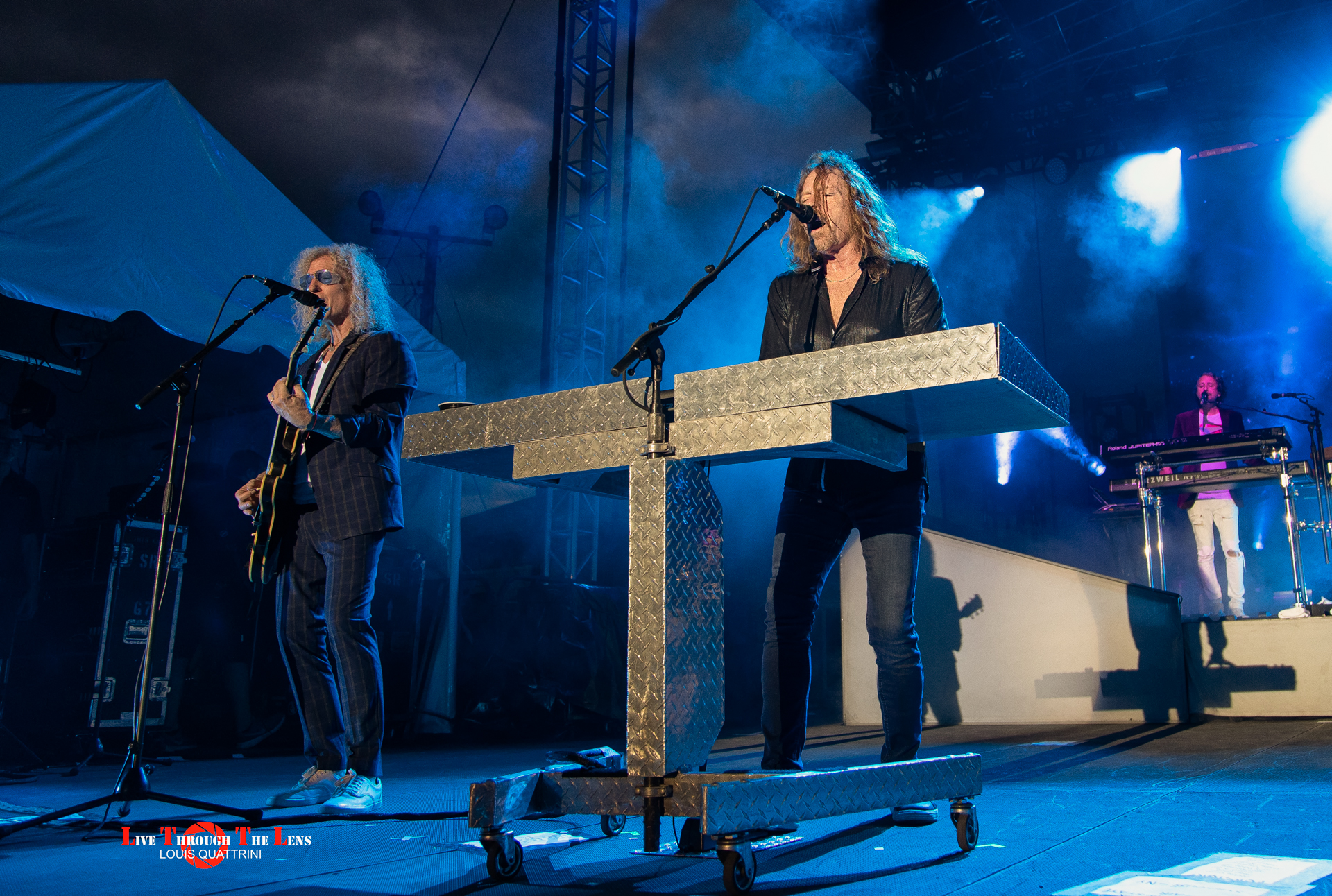 JEFF PILSON
Check out Bluestein's Keytar Sax Solo Here: https://www.youtube.com/watch?v=R8kQLOJIrzY
But it didn't end there. Coming on for a four song encore was founding original member Mick Jones who strolled out on stage with his trademark unmistakable Gibson Les Paul and immediately broke into "Long, Long Way From Home" followed by the 1977 hit "Feels Like The First Time". The 76 year old rocker proved he is not ready to call it quits just yet and still has something left to play. Foreigner closed out the night with the 1984 power ballad "I Want To Know What Love Is", followed by "Hot Blooded". Foreigner ended the night on a hot note, the fans were not disappointed in the 13 song set which incorporated some cool fun interaction, extended plays and instrument swapping. The guys definitely have fun putting on a good show for their fans.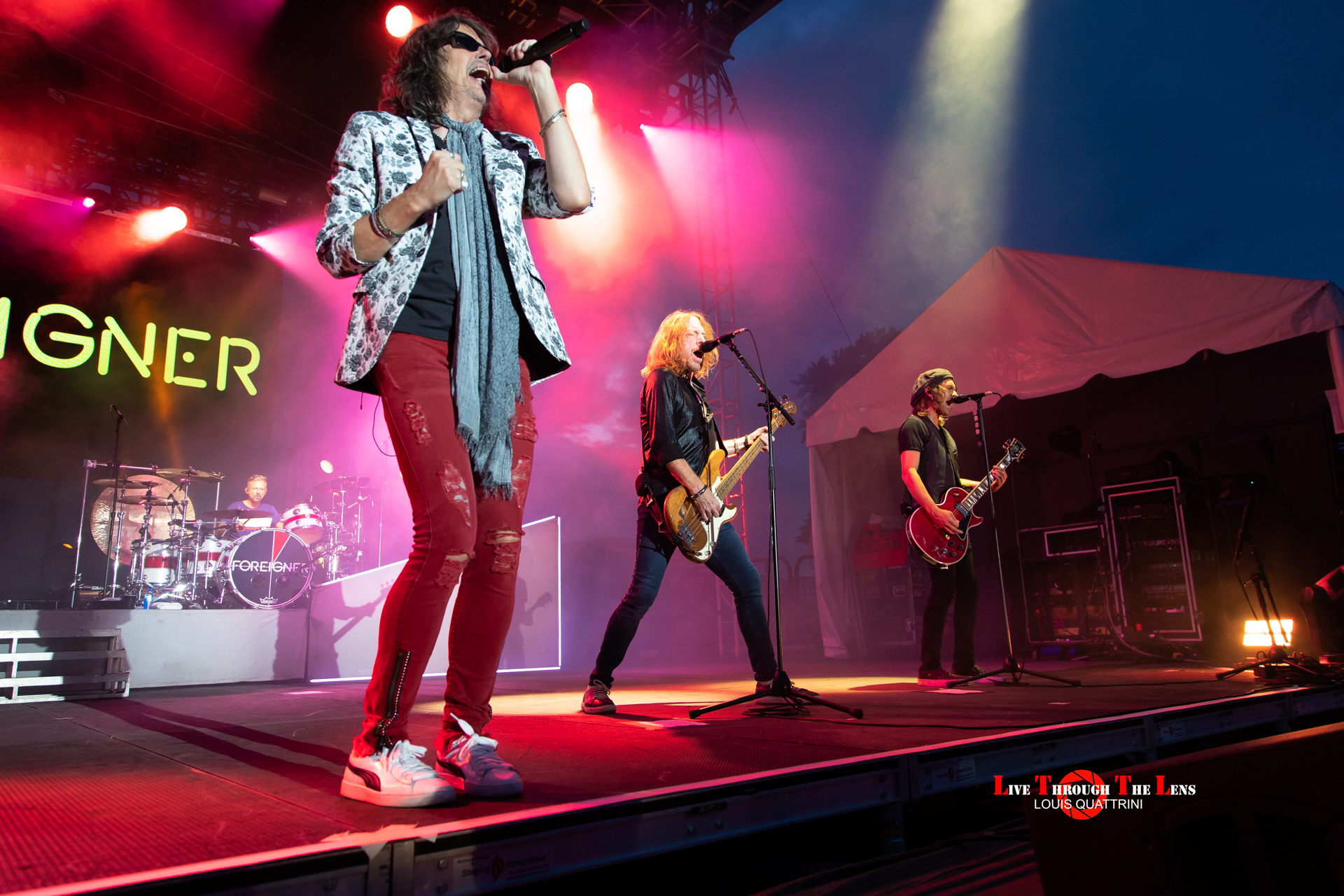 Having photographed and covered Foreigner many times, I was not hesitant to drive the nearly 2 hours one way for the opportunity to cover them for my new gig at 315 Music. I had worked for New York State Music since 2016 as well as my own music blog, Live Through The Lens since I shot my first concert almost 12 years ago. Foreigner has by far been my most covered band, shooting them six times since 2015. I have seen the band grow in new popularity with new fans who have come to view the current Foreigner line-up, with new members as Foreigner. I have seen the old Foreigner fans who were there in the 1970's and 1980's to witness the original line-up which included obviously Mick Jones and Lou Gramm as well as Dennis Elliot, Al Greenwood, Rick Willis and Ian McDonald. Regardless of whether you are an old die hard Foreigner fan or a new comer, there is no mistaking the music. The songs stand the test of time and this current line up plays them flawlessly as they were written. Some may call this current version of Foreigner just a great tribute band. However most of the current members have been together longer than the original Foreigner were together. All but newest member, Luis Maldonato (Train, John Waite), who joined in March of 2021 have been playing these enduring songs for 10 years straight, some longer. Let's face it, the music of Foreigner lives in breathes in their ageless songs and the band, no matter who is in it, kicks ass night after night and share with the fans effortlessly what they came to hear. Foreigner.