NIGHTFALL
"Music is the moonlight in the gloomy night of life" ~ John Paul Friedrich Richter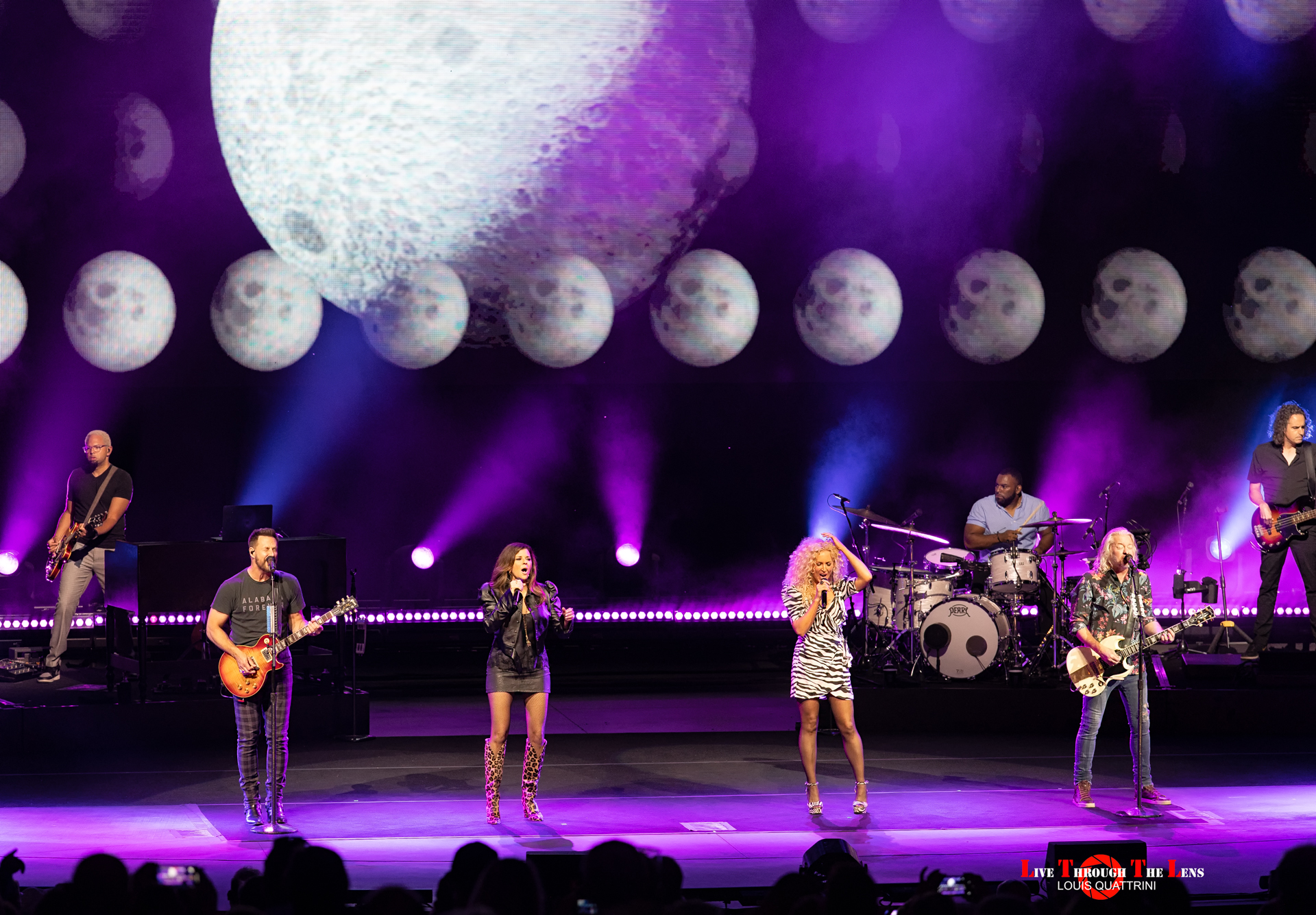 The multiple award-winning vocal group, Little Big Town, are touring again after rescheduling their 2020 Nightfall Tour due to the Covid-19 pandemic. Little Big Town made a stop at CMAC in Canandaigua, NY on Friday August 20, 2021 and gave their fans a night of astounding harmonies and hooks from their extensive catalog of hits. The country group consisting of Kimberly Schlapman, Karen Fairchild, Jimi Westbook and Philip Sweet dazzled their eager fans with a much needed night out of music, fun and entertainment. From the moody ethereal sounds of their 2017 album The Breaker to the empowering twangy foot-stomping numbers from their 2012 platinum album Tornado and their newest hits from their most recent album, 2020's Grammy nominated, Nightfall, which showcases the groups continued musical and personal growth with the singles "Over Drinking", "The Daughters", and "Wine, Beer, and Whiskey", Little Big Town entertained the crowd at CMAC with over a 90 minute eclectic set list.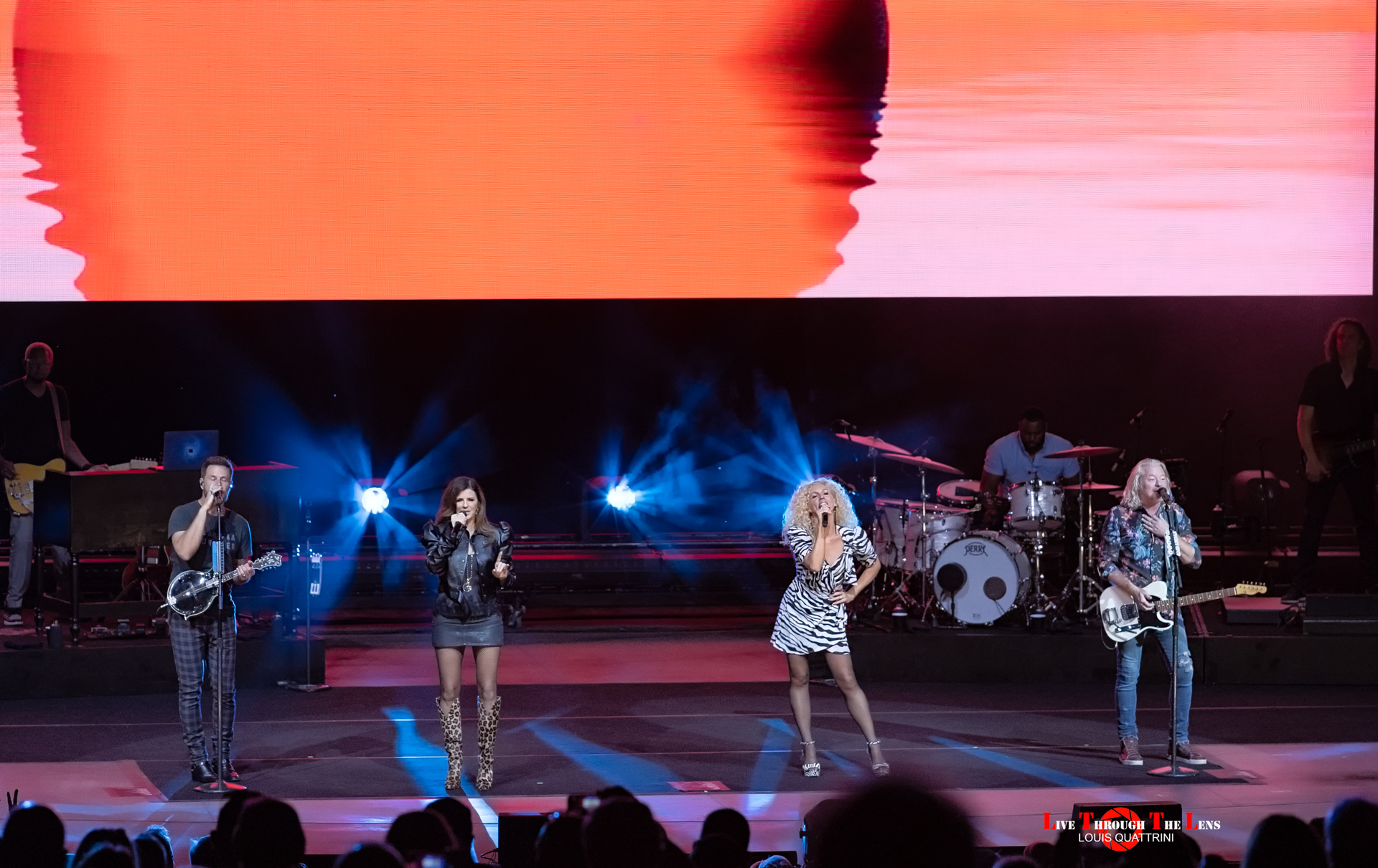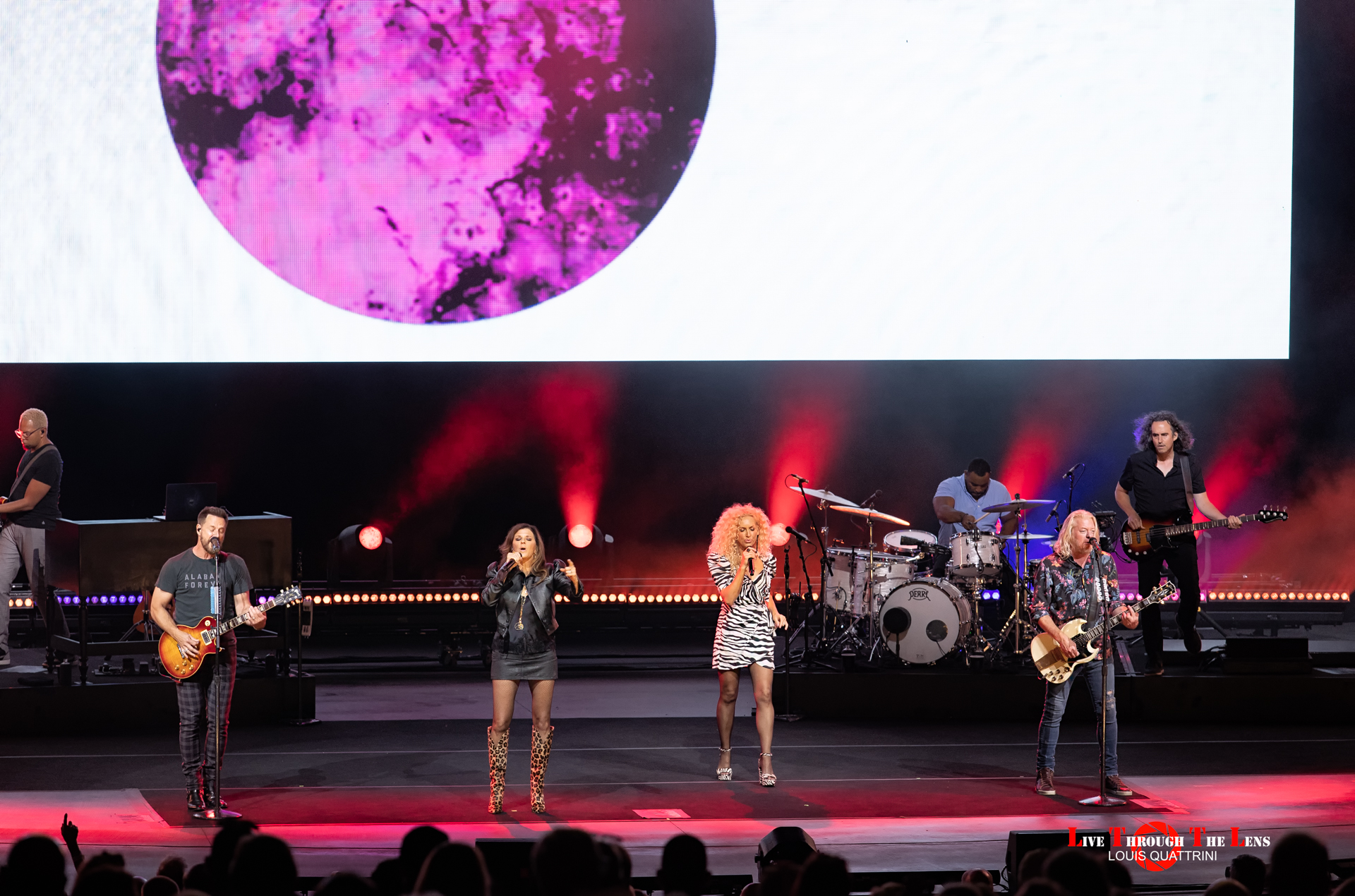 Little Big Town promptly kicked off their 22 song set at 9:15 with "Pontoon" from their 2012 album Tornado, followed by "Rollin'" off their 2017 album The Breaker and "Sober" also off Tornado. They didn't stop there. Since I last covered Little Big Town six years ago in 2015, I have become more of a fan of their music, writing style and storytelling. Their vocals and harmonies are second to none and still give me chills. However the energy, musicianship and the band members not always in the limelight behind the quartet amaze me with their playing, sound and talent. Little Big Town has released 9 studio albums and 27 singles to date. Since I last covered them in 2015 during their Painkiller tour, they have released 3 more studio albums including Wanderlust, The Breaker (my favorite), and their most current release, 2020's Nightfall. Little Big Town played hits from their expanding catalog all night long, pausing briefly to interact with the happy people who came out to see them early on their Pre- Nightfall tour. They ended the night with encores, "Girl Crush" from 2014 Painkiller and "Boondocks" from 2005 The Road to Here.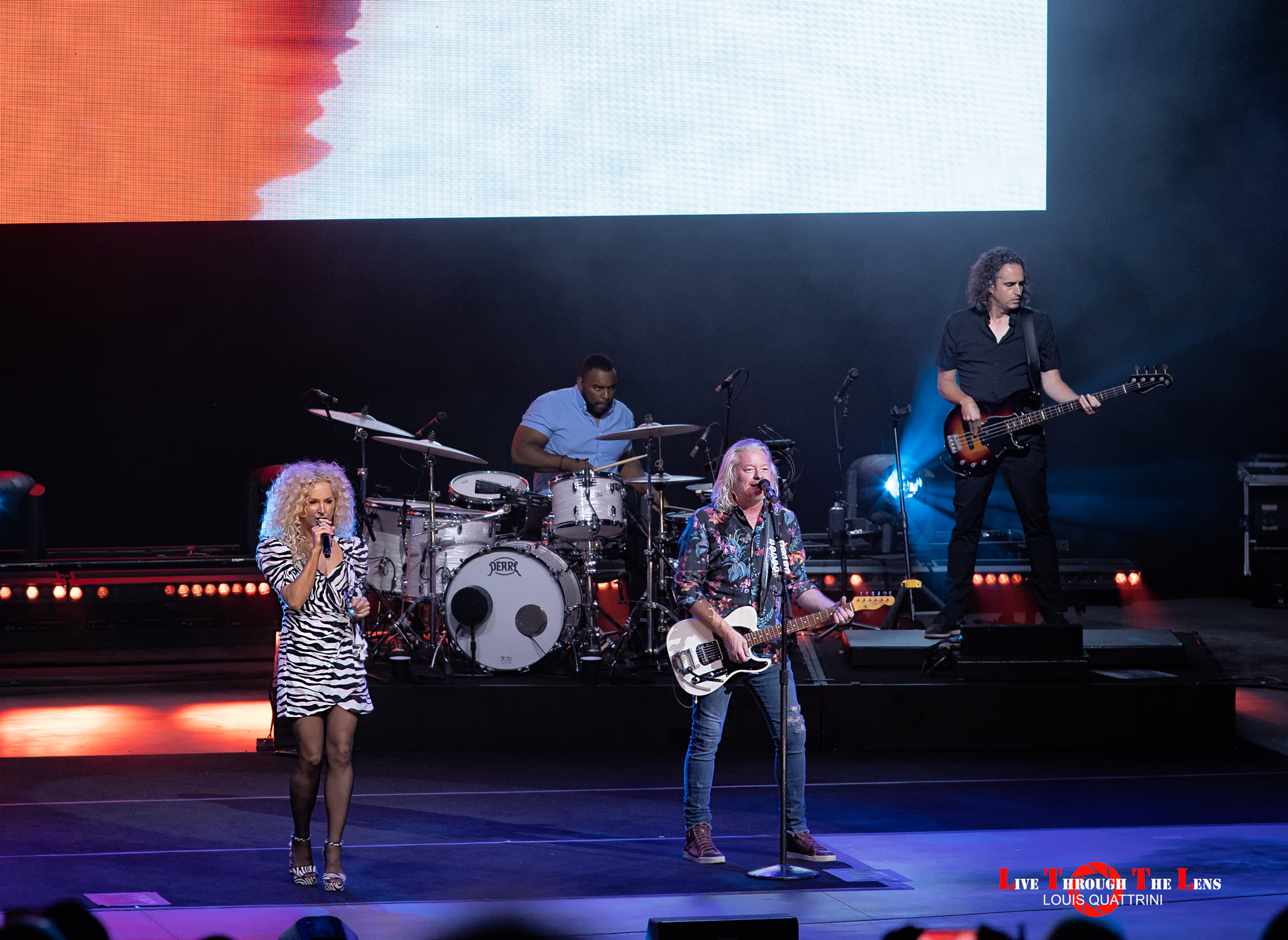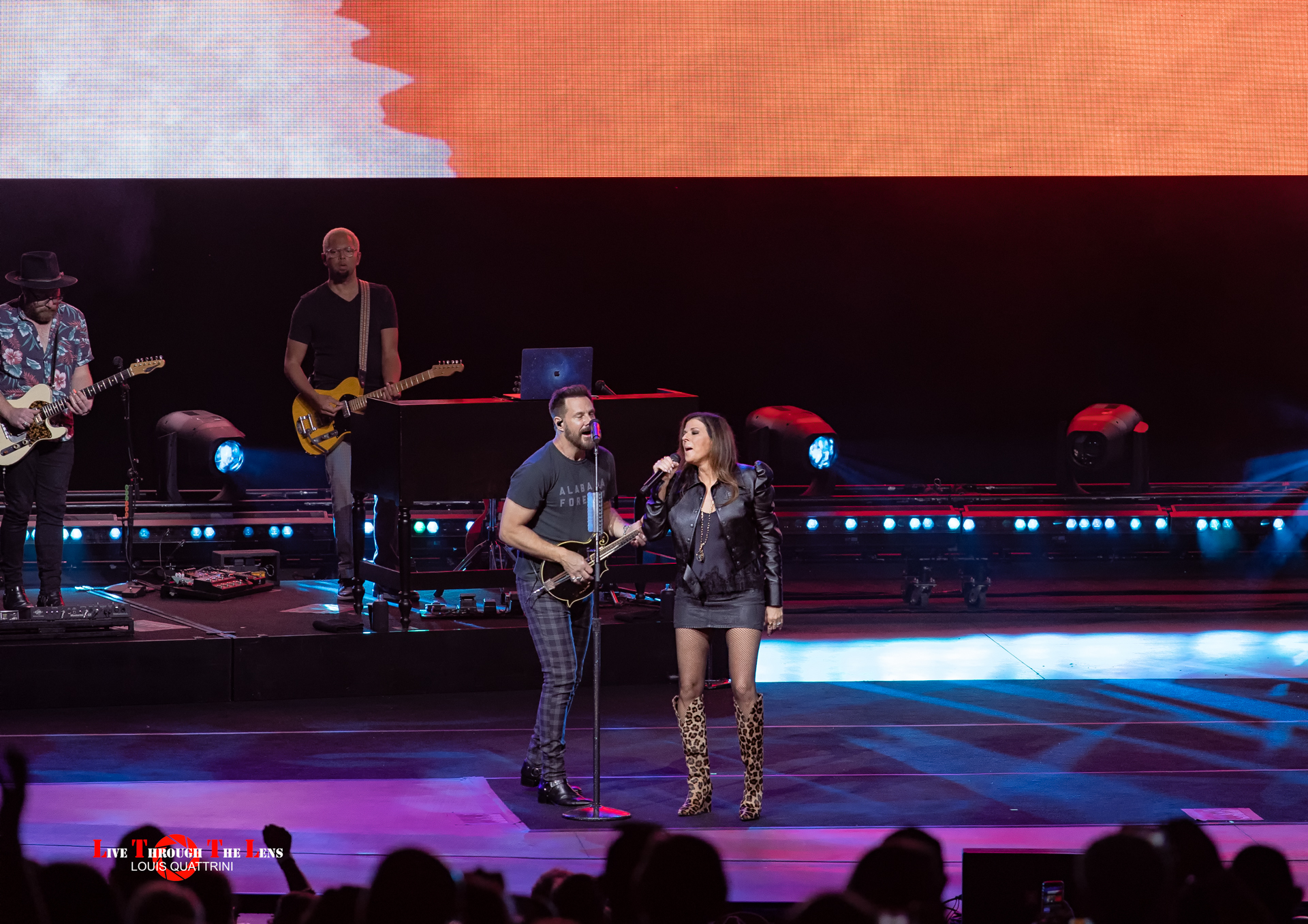 Opening for Little Big Town was American country musician Hailey Whitters, who was not a stranger to CMAC having recently opened for Luke Combs two weeks ago. Whitters performed several songs including "All The Cool Girls", and "Heartland" off her 2020 album The Dream as well as a fun version of John Denver's "Take Me Home Country Roads". Here is a short iPhone video clip of this performance. TAKE ME HOME COUNTRY ROADS COVER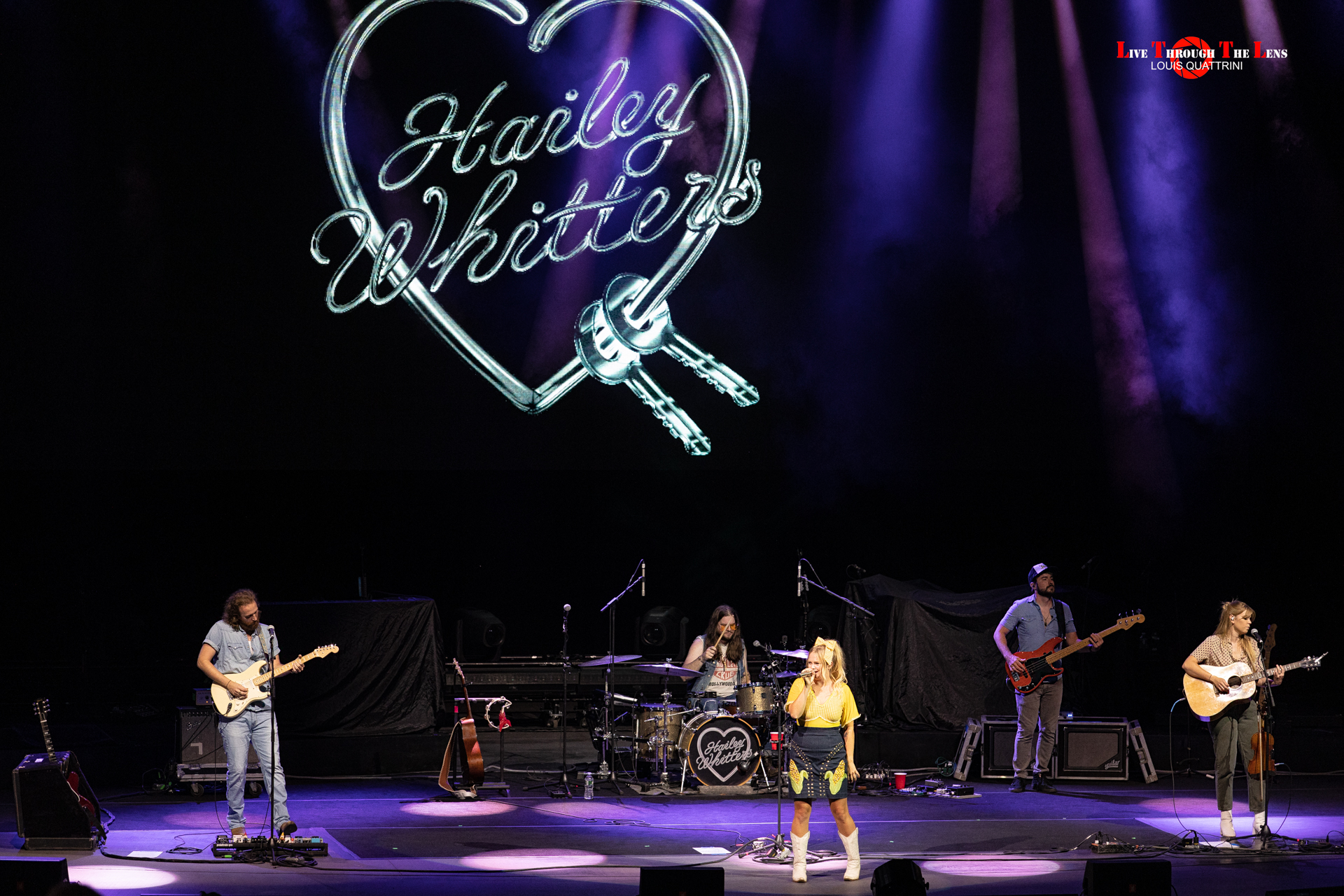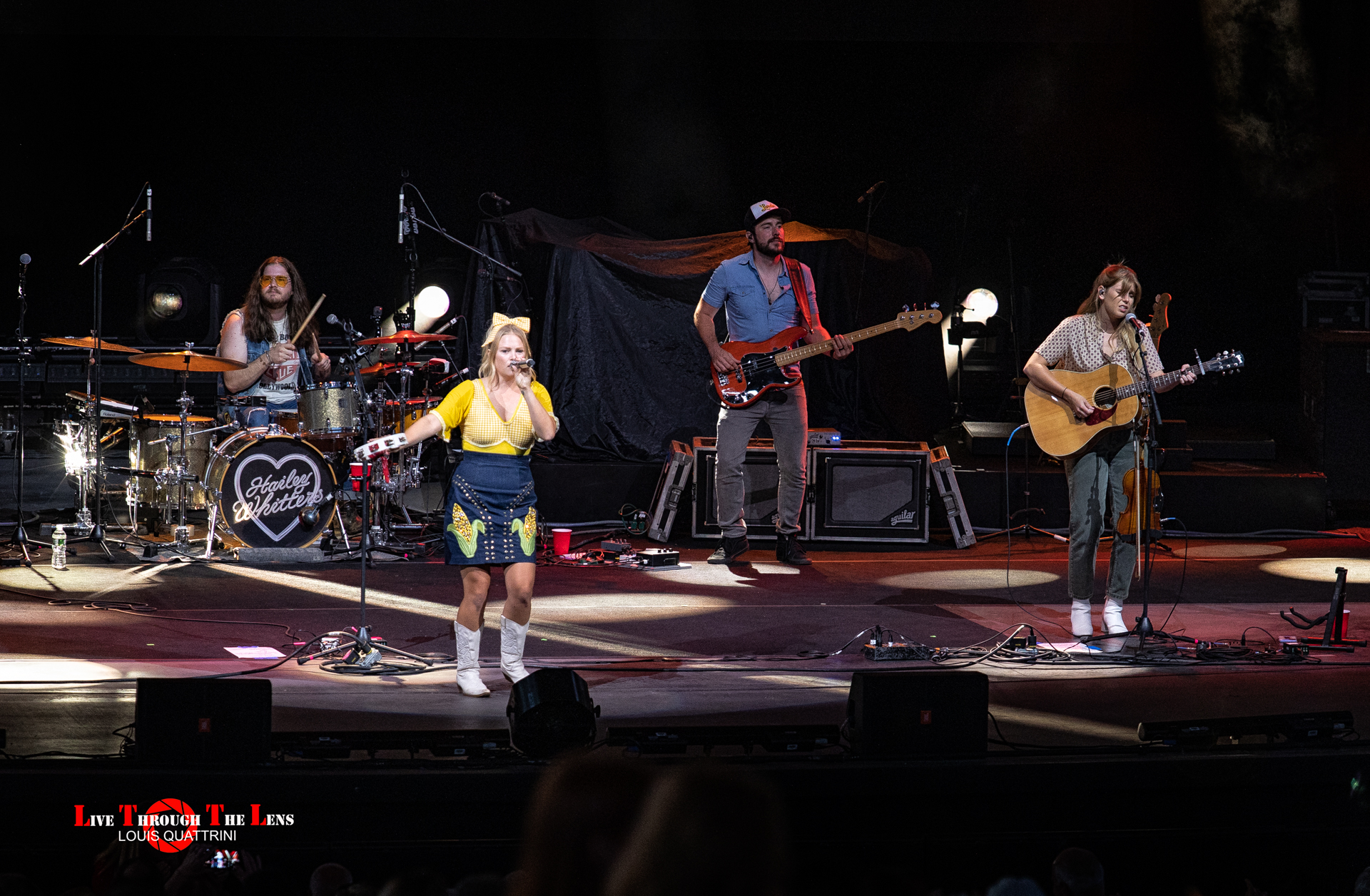 I had last covered Little Big Town in 2015 as previously noted while they were on tour promoting their Painkiller album. I was more than excited at the opportunity to cover them again a whole 6 years later. Ironically the last concert I was able to cover before the Covid-19 pandemic shut everything down, was right here at CMAC shooting the Goo Goo Dolls and Train  a little over 2 years ago on August 4, 2019. Since then I have purchased a new mirrorless Canon R6 and was excited to test it out in a live concert event. I found out upon arriving at the venue, since press creds were approved at the last minute that Little Big Town would be a soundboard shoot. Eh, I have done them before and they have usually been not a terrible deal with, however after learning this would be a soundboard shoot 10 minutes prior to go-time and seeing the board appeared 50 yards away I became a little anxious. There were three other photographers there and each of them were packing. The one photographer that I spoke with was toting a Nikon 600 mm lens. I joked that he would be able to shoot the eyelashes of the performers. He chuckled and explained that sometimes the 600 was overkill. However am anxious to see his and the other guys images. All I could muster was full band photos as I could not easily zoom in on each performer individually. Despite this, It felt exhilarating to just experience live music again and have the opportunity to cover the event and provide a review and photos for those who might not have been able to attend.
Entire Little Big Town Photo Gallery at Link Below