"WITH HIS STRIPES WE ARE HEALED ~ISAIAH 53:5"
Calling On You Tour 2022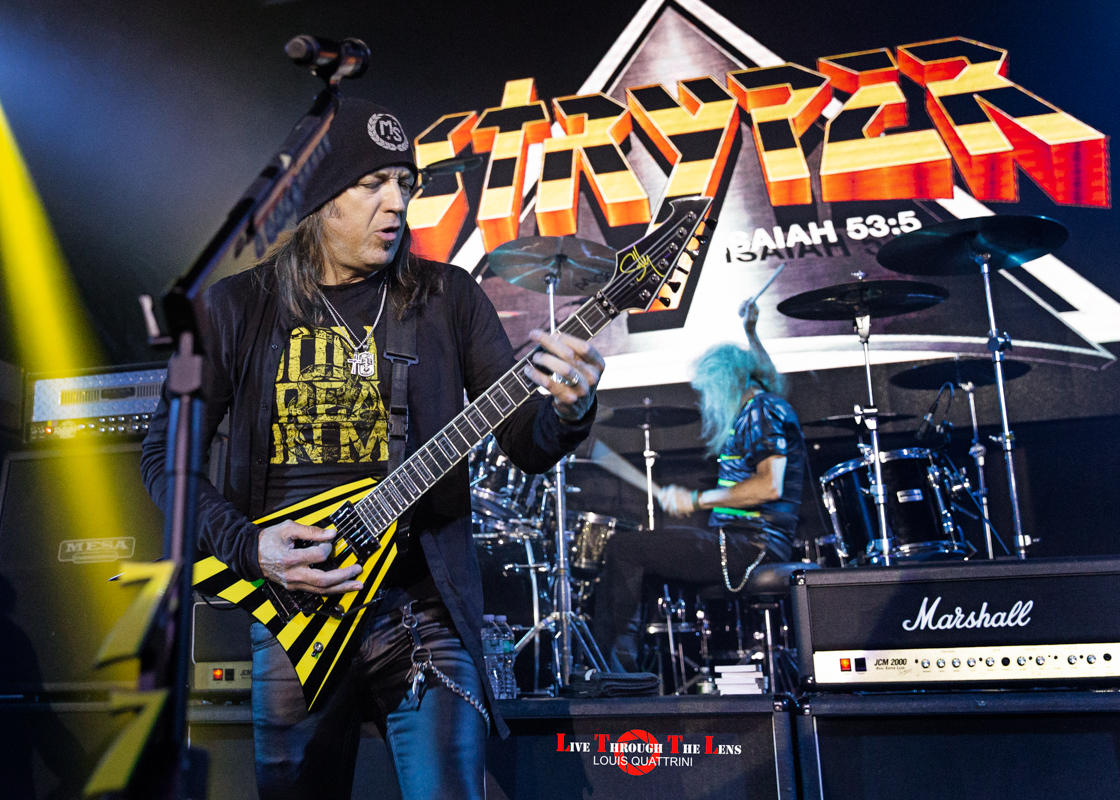 On Sunday July 24, 2022 the iconic Christian rock and roll band Stryper made a stop at the "L" in Horseheads, NY on part of their 2022 "Calling On You" tour. Stryper, formed in the early 1980's includes lead vocalist and guitarist Michael Sweet, Guitarist Oz Fox, Drummer Robert Sweet and bassist Perry Richardson, formerly of the rock band Firehouse. Hitting the stage on schedule at 9 pm, Stryper entered to a pre-recorded thundering intro track while Robert Sweet was the first to walk out and take his seat on the drum throne as he pounded away along with the track with booming ferocity. Each band member walked on stage one by one and greeted the fans with waves and huge appreciative smiles as they broke into their first number, 1988's "In God We Trust" followed by 2013's "Revelation" and 1985's "The Rock That Makes Me Roll".   Michael Sweet graciously thanked the fans and the venue for hosting the show. He commented on the "L's" amazing hospitality and food, exclaiming it was the best he has had on tour in a long time. He also threw a nice plug out there to Horseheads native drummer Jeff Plate (TSO, Savatage, Alta Reign) who was in the audience enjoying the show. Never deviating from tradition, Sweet threw out small bibles throughout the night and at one point shared how this staple at Stryper's shows began. He also encouraged the audience to look inside the pages.   Stryper has been performing nearly 40 years since their inception in 1983. Hailing from Orange County, California, Stryper has 13 studio albums with a massive catalog of hits to pull from. Sweet's vocals are nearly timeless as the band itself as he remains flawless belting out the unfailing notes year after year. Tonight was no exception. His euphonious vocals seem to soar almost angelically above the hard rock sound of Stryper. Sweet is also a masterful guitarist and combined with Oz Fox's guitar mastery, the duo were absolutely in sync and spot on exchanging riffs and leads. Richardson, who replaced original bassist Tim Gaines, has been in the band since 2017. He along with drummer Robert Sweet bring a massive yet melodic driving thunder that is the quintessential backbone and sound of Stryper.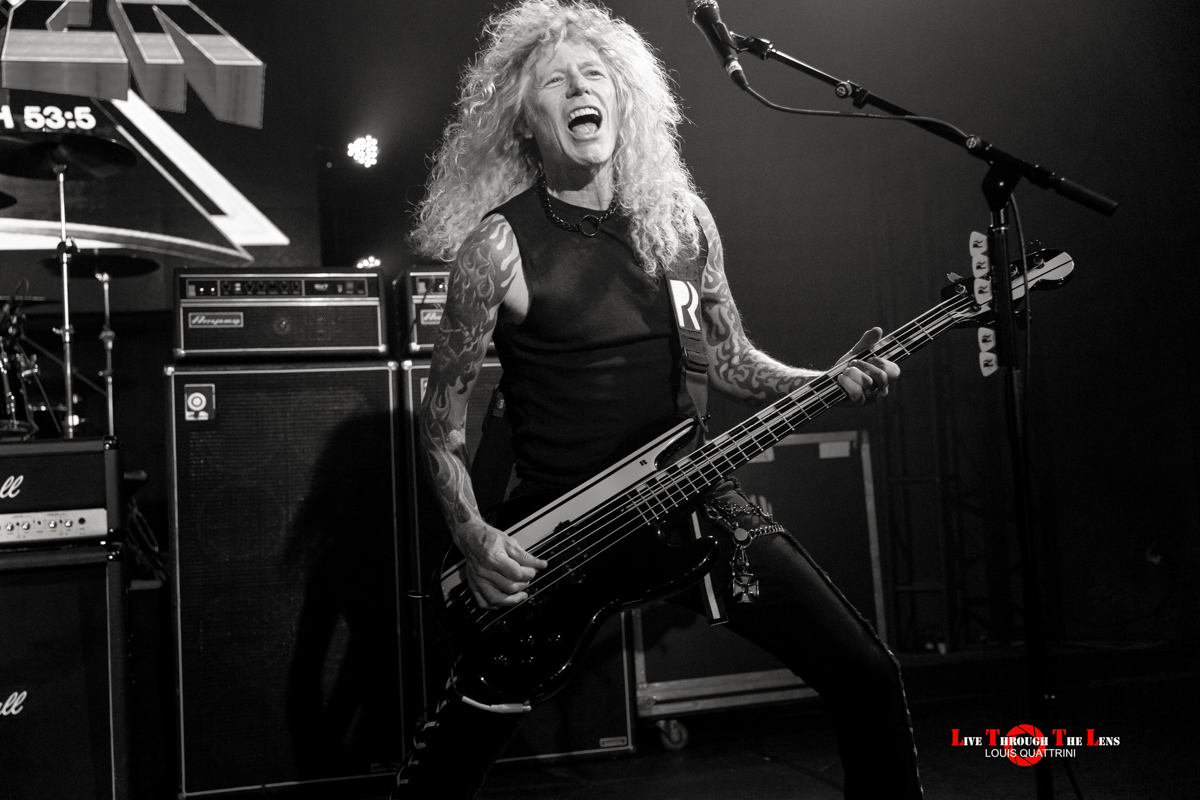 Although the band made a last minute cut to their set, the ballad "Honestly", they played a nearly 90 minute set which included two encores. Stryper ended the night with 2 of their biggest and classic hits "Soldiers Under Command", the title track from their 1985 album Soldiers Under Command and "To Hell With The Devil" from their follow up 1986 album To Hell With The Devil.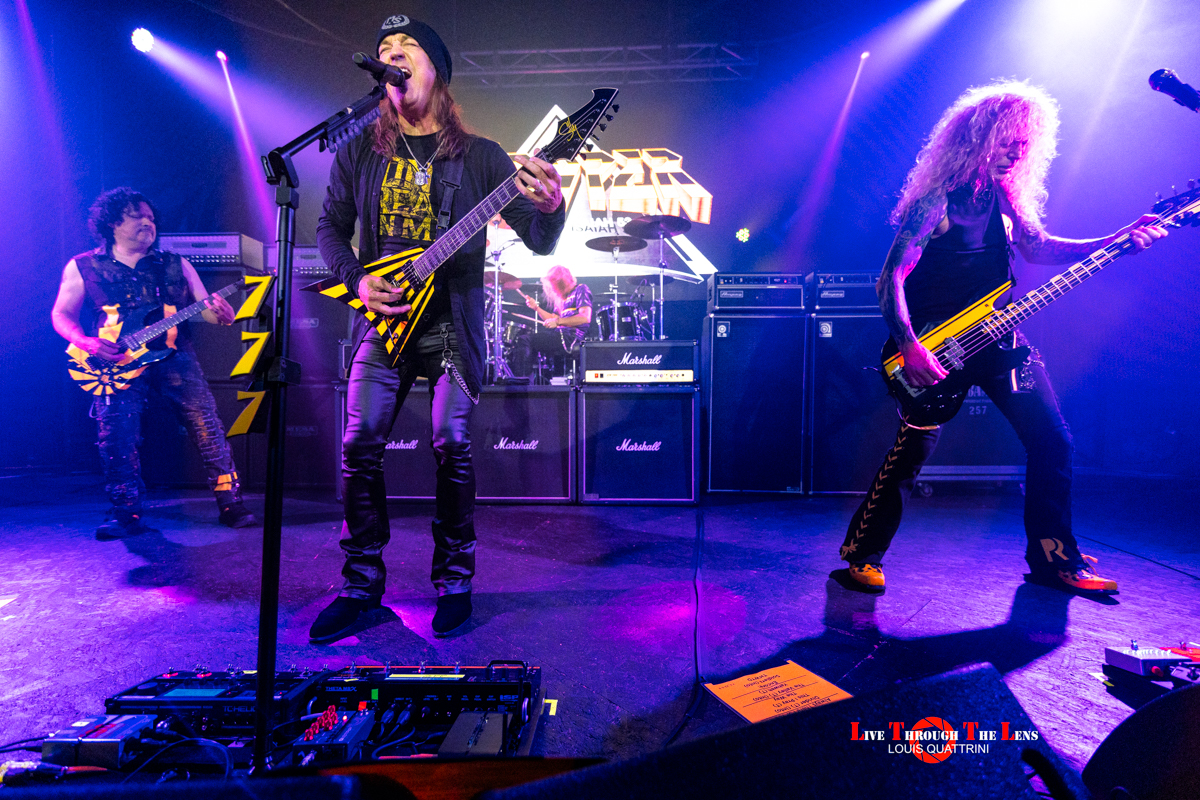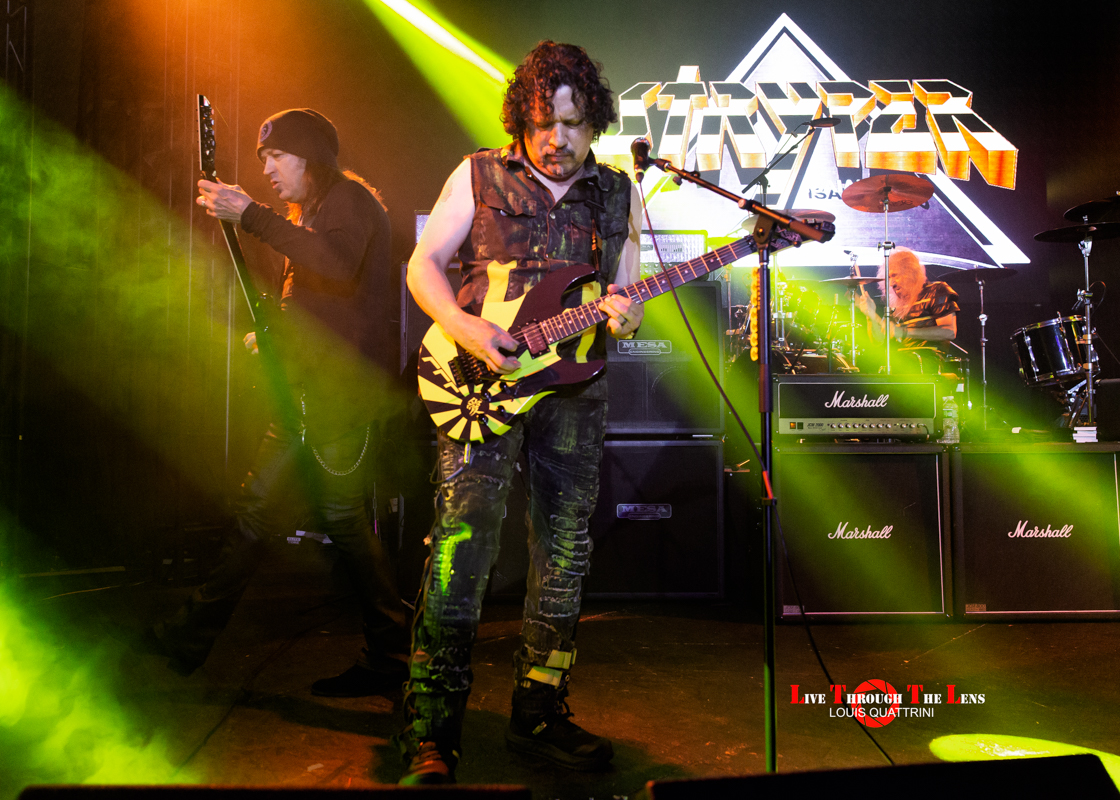 Despite the "L" being a smaller venue in upstate New York, Stryper brought it like it was an arena show with no holds barred. Opening for Stryper were Buffalo, New York's rock and roll power house premier cover band "Hair Nation" who perform '80's hair metal in all spandex glory. Also opening were local act, the "Brady Bond" band. 
STRYPER SETLIST: In God We Trust, Revelation, The Rock That Makes Me Roll, Loving You, More Than a Man, Surrender, Calling on You, Free, Sorry, All For One, Always There for You, Divider, The Way, The Valley, Yahweh. ENCORES: Soldiers Under Command, To Hell With the Devil.